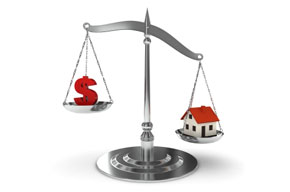 You're in a variable rate and asking yourself should I lock in or stay variable?
If you follow the news closely, there would appear to be a lot of turmoil and uncertainty around interest rates. This past April, the Bank of Canada held the overnight rate at 1.25 per cent.  Suggesting the bank was closely watching both inflation and wage growth.
"The Bank will also continue to monitor the economy's sensitivity to interest rate movements and the evolution of economic capacity. In this context, Governing Council will remain cautious with respect to future policy adjustments, guided by incoming data," the BOC said at the time.
The Bank of Canada raised the rates a quarter point twice last year.  Many economists are betting the bank will raise rates before the end of this year.
If you're a conservative homeowner and have locked into a fixed rate, the speculation of an increase isn't likely keeping you up at night. You can rest easy for the next few years.  However, if you're like many Canadians who chose to go variable, this is probably getting you a little nervous. While mortgage brokers don't have a crystal ball to tell you where rates are going, you can probably assume they are going to increase maybe 50 basis points. There's all kinds of tea leaves economists trying to read and get a handle on where the rates will go. While that's what they get paid to do, increases have real world consequences on your bottom line.
So again the question is, should I lock in or stay variable?
And like many financial questions, there's no easy answer. First, you'll tend to find first time homebuyers are sceptical with variable anyway.  Someone in their second or third mortgage may have an appetite for a little more risk.
If you're kept  awake at night in fear of a rate increase, you may want to lock in.  Locking in your rate can give you peace of mind. But it's also important to look at the big picture. If the rate increases a couple more quarter points, you still need to look at what that variable rate saved you over the term. The rates have been historically so low, there's a pretty good chance if you've been in a variable for a few years, the math will prove you still saved money over the five years, even with an increase.
Depending on your risk appetite and your financial situation, staying in the variable could still payoff in the long run even with a few more increases. Don't make these decisions alone, come speak to me and I will answer any questions about locking in or not.